As a nurse practitioner, comfort is key. As Quaneshia, the nurse practitioner, so is style. I'm on my feet/up and down all day long, so when looking for pants to wear to the office, I usually opt for those that are durable, easy, & versatile. I have a few favorites that are in constant rotation. I can style them with flats or pumps, business casual or all business. When I find staples that I love, I usually purchase in multiple colors. Hey I like what I like! As a tall girl, I prefer cropped pants vs full length most of the time, but lucky for my vertically challenged ladies, my favorites all come in petites too! You need them, and I swear you'll thank me later.
THE SLOAN
Banana Republic knew exactly what I needed when they came out with the Sloan a few years ago. These pants are so fabulous! So fab, I own them in several colors and patterns. They're perfect for mixing and matching with different tops and totally take the guesswork out of outfit planning for your 9-5. Bonus: they're hella flattering and hold everything in super tight! See the full line HERE.
THE CAMERON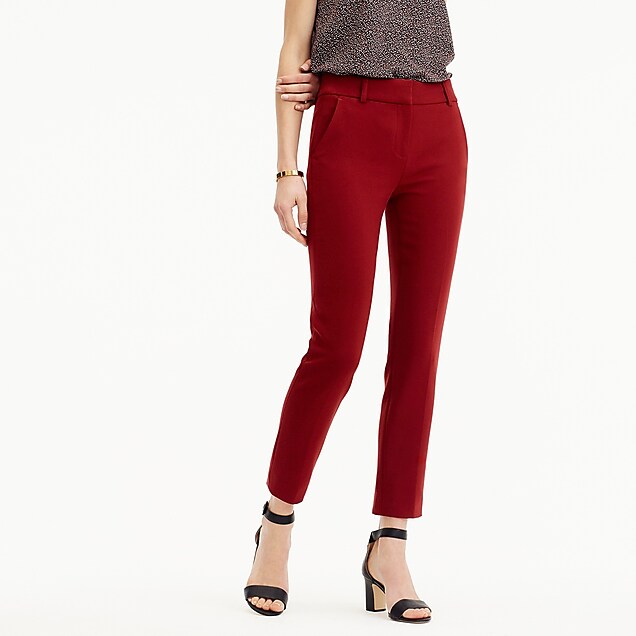 J. Crew was also thinking of me when they designed this pant. I'm almost sure the Cameron is the new Campbell pant that I've loved for years. Either way I love them! Again, they help keep everything tight and right. They're fitted without being inappropriate for the workplace, and easy to pair with different blazers. Head to your nearest J. Crew or check them out HERE.
THE HARPER
Don't sleep on Old Navy! I stumbled across these a few months ago and so far so good. These pants are pretty well made with a cool, drapey fabric, and the price point is amazing. I love that these can be business casual or just casual, like maybe weekend brunch'n with your great girlfriends. Bonus: they're wrinkle resistant! Have a look HERE.
According to Q, a stylish office wardrobe is totally doable. These pants help build a solid foundation and provide endless styling options. Definitely get the neutrals, but have a little fun with prints and colors. You'll be able to mix it up and WERK the workplace!
Cheers to a work wardrobe that's never boring!