Lazy weekends. Off days. Introverted extroverts (that's me). Maybe you practice social distancing on a regular basis. Or just any occasion you want to lay around and enjoy the peace and solitude of home, but sit pretty at the same time. Now let's be honest, unless there's a newlywed situation or you don't have children running around the house, we're not sitting around in lingerie. Don't get it twisted though, we have a bountiful inventory of lace and satin to pull out whenever we want and/or need to. On a regular day, however, we just want to be grown woman cute and comfortable. So what does that look like? Enter the 2 piece set.
Animal Print Set : Victoria's Secret (pants) (top)
Easy to throw on, super soft, and perfectly coordinated without even thinking, a two piece set it perfect for loungin'. Works well with flip flops, house slippers, or your fave pair of Birkenstocks. You'll definitely sit pretty as you curl up on the couch with a good book and a glass of wine, work in the home office, tidy up a bit, make snacks for the fam, greet the Amazon Prime guy at the do', whatever. Let's save the old t-shirts for cleaning day, shall we?
Here are a few other sets I have my eye on…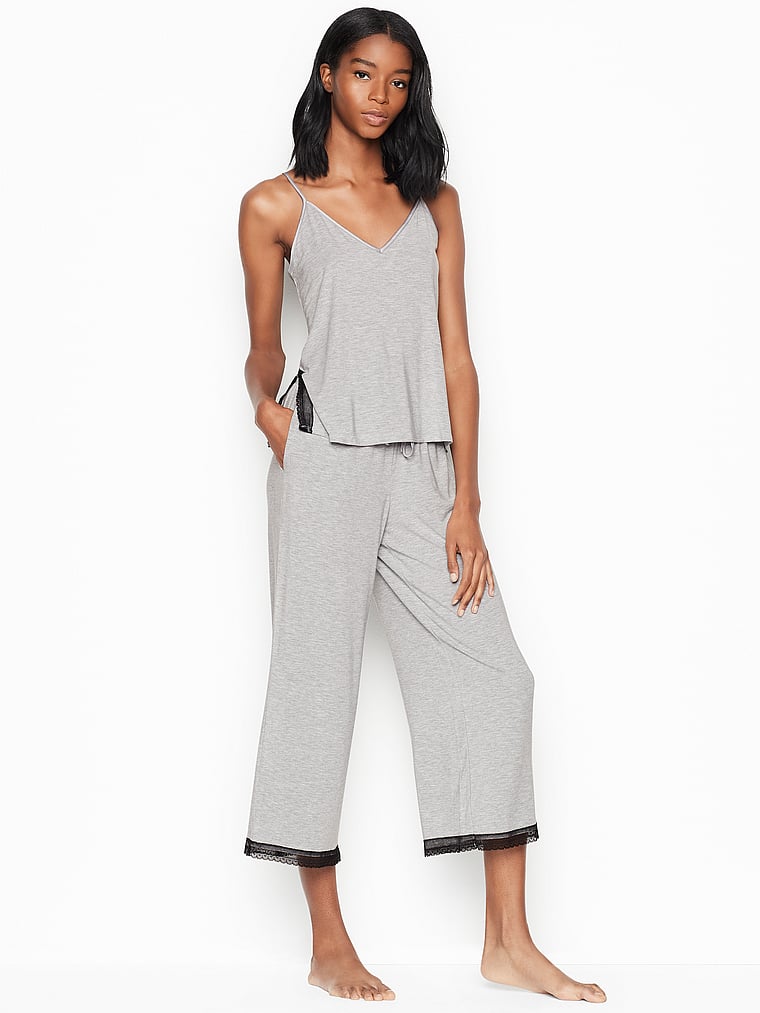 Love the lace trim (comes in 3 lengths)
This short set is perfect for summer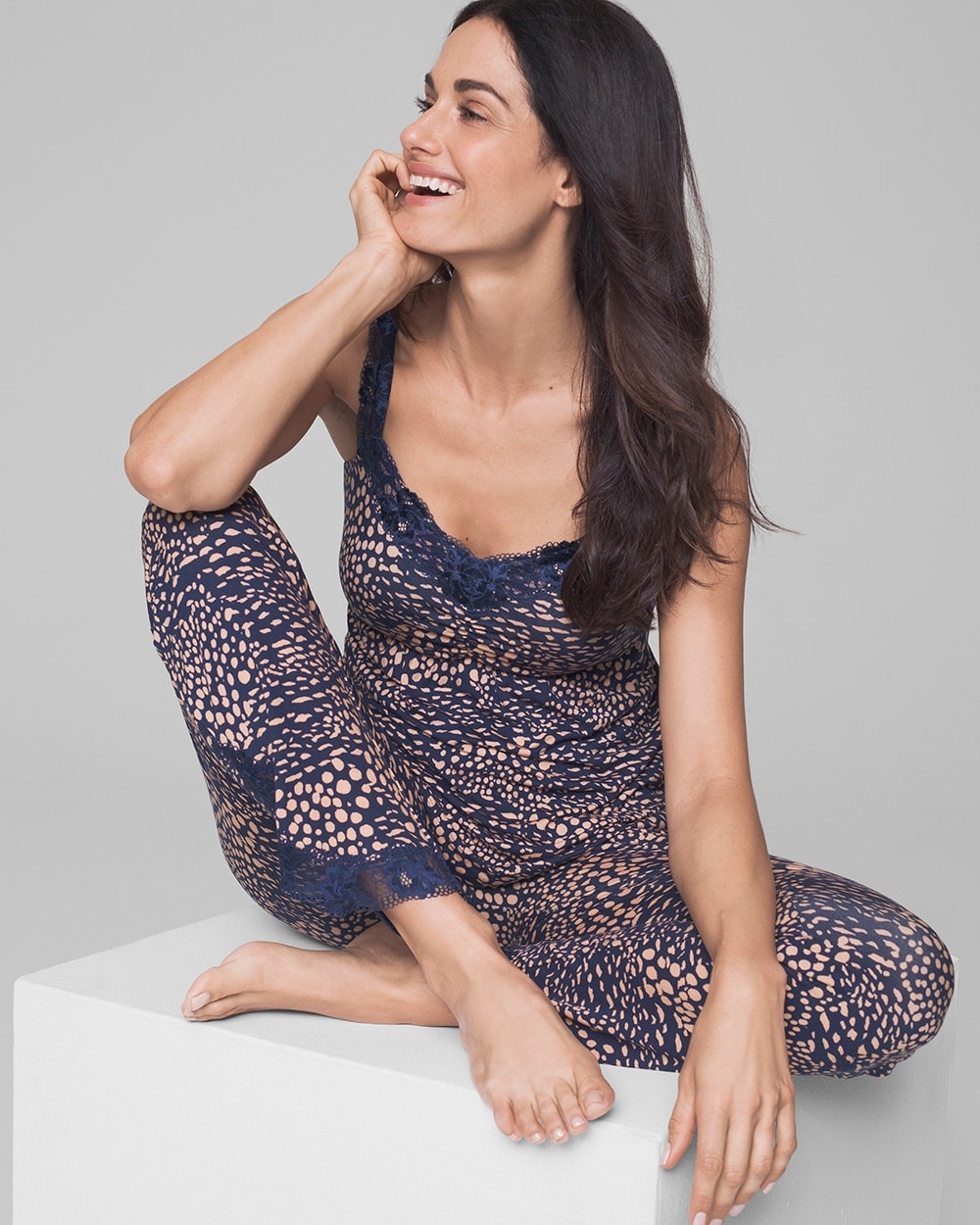 Love this print! (top) (bottom) (both 30% off!)
If you like more of a traditional look
What's your favorite way to lounge at home?